April 12, 2011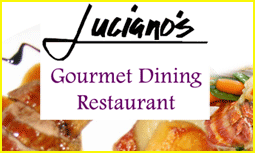 Freeport, Grand Bahama Island -

Luciano's Gourmet Dining Restaurant is pleased to announce their new Weekly Specials menu which now includes

Lionfish salad.

Luciano's Restaurant offers fine dining with classical European entrees and a selection of Island dishes. We offer the best steakhouse menu in town as well we carry the widest variety of seafood choices. With a beautiful view of the Port Lucaya Marina and only a few steps off Count Basie Square, Luciano's will cater to your every taste...
News date : 04/12/2011