January 10, 2013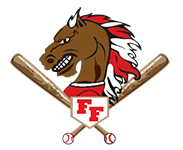 Nassau, Bahamas - The stage is all set for the 2013 Season Opening of the largest youth sports league in The Bahamas. Freedom Farm Baseball League kicks off this Saturday with a full season schedule of the most highly anticipated and competitive match-ups in its 23 year history.
Over 120 new players have joined the program for the upcoming season that includes for the first time ever a girl's softball division for ages 16 and under. Taking their swings in this division will be the Tiger Lilies, Poison Ivies, Yellow Elders and Lignum Vitaes.
The T-Ball Division (ages 4-6) has added a new team to the group named the Tamarinds and they will now have eight teams going after the top award. This team will be managed by Coach Kenny Mondesir who expects a very successful...
News date : 01/10/2013 Category : Sports