May 06, 2012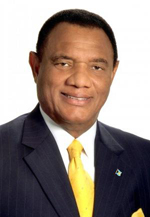 Nassau, Bahamas- The following are remarks made by National Broadcast by the Rt Hon Perry G.
Christie, Leader of the Progressive Liberal Party (PLP) on May 6th, 2012:

My fellow Bahamians, good evening:

The General Election is now just hours away. Tomorrow you will go to the polls. In voting you will be deciding the direction you want our beloved country to take for the next five years.

It is a great honor to lead the Progressive Liberal Party into this General Election. It is also a great privilege for me to stand as my Party's candidate for the Centreville constituency. I want to thank the
good people of my constituency for their great...
News date : 05/06/2012 Category : About Bahamians, Politics