September 14, 2011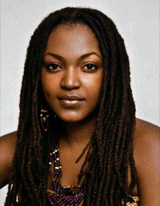 Nassau, Bahamas - The walls of five floors of
the Public Treasury Department, East Street are to be turned into a
veritable art gallery in honour of Bahamian women.



Entitled 'Bahama Mama',
the exhibition will feature aspiring young Bahamian women artists some
of whom have already made significant impact internationally.



It officially opens to the
public September 26 at 5:30 p.m. This session will last for five months
and can be viewed at normal office hours.

..
News date : 09/14/2011