July 24, 2010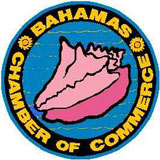 Nassau, Bahamas - In
any highly competitive marketplace, companies must project an image
that says they are serious about the client's business, competent, and
engaged. Give all your employees the tools and skills to communicate
effectively and enhance your company's image. On

Tuesday July 27th from
8:30am to 1:00pm, Kim Welcome of Influential Voice will facilitate

"Effective Communication".

Participants will come away with a
heightened sense of self awareness in the workplace, specific techniques
to create a more polished presentation, the tools needed to develop
better business language skills, and the secrets to consistent peak
performance.

Please complete the attached registration form and
return it with your payment to The Bahamas Chamber of Commerce by
Friday, July 23rd, 2010...
News date : 07/24/2010