May 29, 2012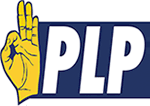 Nassau, Bahamas -

The
claim made in today's edition of the Punch that the PLP government
bought 12 vehicles for a reported $750,000 is false and a deliberate
attempt by the Punch to misinform the Bahamian people through political
mischief and sensationalism.



The
inconvenient truth is that the vehicles in question were ordered,
authorized and committed by the former administration more than two
months ago.



The
existing fleet assigned to cabinet ministers was poorly maintained by
the former administration and many of the vehicles are in "run down"
conditions...