May 30, 2013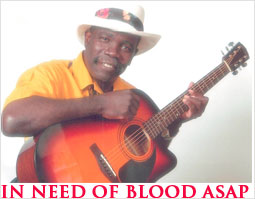 Grand Bahama, Bahamas
Bahamian songwriter/ recording artist Wilfred Knowles (Willie Love) of Freeport is the Rand Hospital in URGENT need of blood.
Persons who can donate blood are asked to go into the Rand Memorial Hospital lab up to 4pm week days and donate blood in the name of Wilfred Knowles. We all expect blood to be there for us, but barely a fraction of those who can give do.
Yet sooner or later, virtually all of us will face a time of great vulnerability in which we will need blood. And that time is all too often unexpected.
The Red Cross Read these Tips for a Good Blood Donating Experience from the WikiHow.
News date : 05/30/2013 Category : Health