May 07, 2013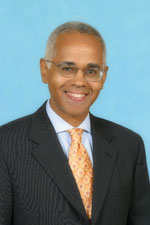 Grand Bahama, The Bahamas - The local Grand
Bahama Chamber of Commerce is looking forward to their monthly luncheon
on Wednesday, May 8th, as the guest speaker will be well-known
businessman and former Chamber of Commerce President, Dionisio
D'Aguilar.

President of Superwash, Chairman and Director of
numerous boards, Mr. D'Aguilar will speak on Wednesday at the Chamber
monthly business luncheon at the Pelican Bay Hotel. "Mr. D'Aguilar will
be speaking on the subject 'The Freeport Model - Obsolete, Relic or
Untapped Opportunity?" explained GB Chamber President Barry Malcolm. "We
are looking forward to hearing this very progressive Bahamian's views
on the Port, as we all have our opinions and its good to know other
business persons thoughts and visions.

..
News date : 05/07/2013