October 17, 2012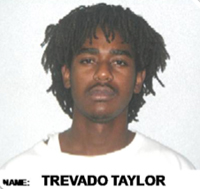 Nassau, Bahamas - Police are requesting the public's assistance in locating 24 year old Trevado Taylor of Derby Road, Yellow Elder Gardens.
Taylor is described as having medium brown complexion, medium build and stands at 5'7" tall.
Police want to question Trevado reference to Burglary and Escaping Lawful Custody. He reportedly escaped lawful custody around 3:20 pm on Wednesday 17th October, 2012 while detained in hospital...
News date : 10/17/2012 Category : Crime