September 14, 2010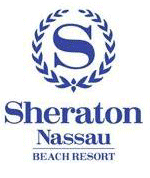 Nassau, The Bahamas
- Vacationers longing for a thrill need look no further than the
Sheraton
Nassau Beach Resort and its new Adventure Package*,
available on
bookings of four nights
or more now through November 11, 2010. With rates from $229 per night,
the Adventure Package offers guests their choice of two complimentary,
unforgettable excursions for two. Hurry - bookings must be made by July
31,
2010!

The

Adventure
Package's excursion
options include:

Powerboat

Adventure -take a high-speed powerboat ride to Exuma, in the
Out
Islands of The Bahamas, where they

can enjoy lunch on the beach, snorkel, get up close and personal
with

stingrays, feed the sharks and more;

Dolphin
Encounter

- interact with friendly dolphins and watch them perform tricks
from

a waist-deep platform in the warm waters of Nassau;

Flying Cloud

Catamaran - spend a half-day sailing on a 57-foot catamaran,
and

take some time to snorkel and explore the beautiful Bahamian
seascape...
News date : 09/14/2010