June 07, 2012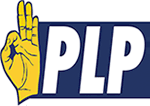 Nassau, Bahamas - The
Progressive Liberal Party (PLP) is deeply saddened to learn of the
passing of Mr. William "Bill" Cartwright CMG, the last of the founding
members of the oldest political party in the history of the Bahamas, the
PLP.

Mr. Cartwright was born at Long Island, Bahamas. He is the
son of England Cartwright and Eva Strachan Cartwright. He was educated
in public schools in Hope Town, Abaco and Long Island, Bahamas. He also
enrolled successfully in correspondence schools in the United States and
the United Kingdom and held certificates in Journalism from the
Magazine Institute, New York...
News date : 06/07/2012