May 06, 2012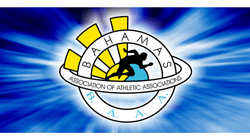 Nassau, Bahamas - On Sunday, May 6th, the Bahamas Association of Athletic Associations (BAAA) turns sixty years of age.

On
May 6th, 1952 a group of men met at the office of Alfred Francis
Adderley (A.F. Adderlley) to form the Bahamas Amateur Athletic
Association. In addition to Adderley, who was elected president, the men
included were:

Cecil. V. Bethel, Gerald Cash, Edwin Davies,
Reginald Farrington, Randol Fawkes, Joseph Garfunkle, Kendal Isaacs,
Edward Mitchell, Fred Moultrie, Cyril Richardson, and Reginald John
Robertson....
News date : 05/06/2012