May 02, 2012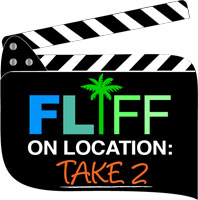 Freeport, Grand
Bahama Island - FLIFF on Location 2012 will take place in Grand Bahama
October 25 - 28 and the promotion of the film festival will begin at the
63rd Cannes Film Festival in May, FLIFF CEO Gregory von Hausch has
announced.

"We look forward to building on last year's inaugural, which was well received by the filmmakers," Mr. von Hausch said.

Celebrated
actors, directors, producers and writers will once again arrive by sea
and air for the Ft. Lauderdale International Film Festival on Grand
Bahama Island, and film fans will have an opportunity to view a variety
of international films...
News date : 05/02/2012