April 10, 2012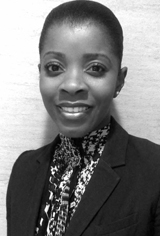 The Bahamas is a nation founded and built upon Christian
principles. It is therefore expected that this week and in particular
during the weekend, a vast majority of Bahamians will commemorate and
reflect upon the death and resurrection of Jesus Christ. The reality
is that the Easter story is one that we can all relate to in our personal
and professional lives. The suspension of all rallies and political
activities by all political parties in observance of Holy week is welcome
news as it suggests a certain level of reverence for religion and spirituality
by our political leaders . However, one can't help but wonder whether
the candidates for this year's general elections, leaders and aspiring
leaders in general appreciate the true cost of leadership with all of
its triumphs and trials...
News date : 04/10/2012