March 15, 2012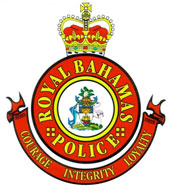 Nassau, Bahamas - Three (3) people, two males and a female are in police custody after they were found in possession of a large quantity of suspected marijuana.
According to police reports around 8:45 pm on Wednesday 14th March, 2012 officers of the Southern Division accompanied by officers of the Mobile Division executed a search warrant on an apartment at Ideal Estates where they uncovered the drugs.
The drugs weighed six and a half (61/2) pounds and have an estimated street value of six thousand, five hundred ($6,500.00) dollars. Police are requesting the public's assistance in locating two (2) men responsible for an armed robbery.
The incident reportedly occurred around 12:10 am on Thursday 15th March, 2012. Initial police reports indicate that a phone card vendor...
News date : 03/15/2012 Category : Crime