March 12, 2012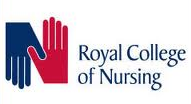 Nassau, Bahamas -
Herbert Brown, Managing Director, Public Hospitals Authority (PHA)
announced that PHA and the Princess Margaret Hospital have been cited
for course accreditation by the prestigious and internationally
respected Royal College of Nursing (RCN).

As noted by the
College's website, RCN accredits learning and development initiatives
for a diverse range of clients who want to guarantee that their programs
are up to date, of the highest quality, effective in educating nurses
and the wider health care family, and promote best practice.
Accreditation involves peer review by expert representatives drawn from
clinical, management and educational fields of practice...
News date : 03/12/2012