March 08, 2012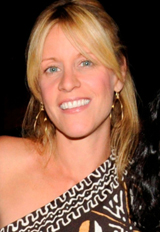 PARADISE ISLAND, Bahamas -
Alan Leibman, CEO of Kerzner International Holdings Limited (the
"Company"), which through its subsidiaries, is a leading international
developer and operator of destination resorts, casinos and luxury
hotels, is pleased to announce the promotion of Jennifer Glaisek
Ferguson, VP of Global Communications to Senior Vice President of Global
Communication and Public Relations of the Company. Ferguson will
assume her new position immediately.

Ferguson, who has been with the company since 2004, has made significant
contributions in the overall communication and public relations
functions of the Company. She will continue to report to George
Markantonis, President and Managing Director of Kerzner International
Bahamas, as well as to Leibman...
News date : 03/08/2012