February 28, 2012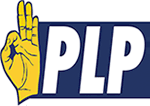 Enclosed is a Press Statement By The Progressive Liberal Party on The Saunders Beach Restoration Contract Award.

As the country
struggles to remain afloat under the leadership of Prime Minister
Hubert Ingraham, the FNM Government continues to award lucrative
infrastructure contracts to a select few, on the eve of this country's
general elections. This is the same FNM Party that heavily criticized
the PLP for awarding contracts leading up to the 2007 general
elections. This level of contract awarding makes what the PLP was
accused of look like the rendering of a Sunday school choir.

The budget deficit engineered by this FNM Government will be the highest in the history of the Commonwealth of The Bahamas...
News date : 02/28/2012