December 24, 2011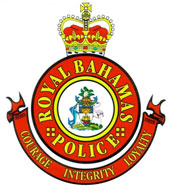 On the eve of Christmas, Saturday 24th December, 2011, employees at
Burger King Restaurant on Yellow Pine Street, Freeport were reportedly
robbed shortly before 9:30am this morning.

Hence,
this afternoon, officers at the Central Detective Unit here in Freeport
are continuing their investigations into this report of an armed
robbery by two dark males. It was reported that these men were wearing
masks and dark clothing while brandishing firearms when they demanded
cash from the employees. The culprits proceeded robbed the named
restaurant of an undetermined amount of cash before making good their
escape from the scene in a dark purple colored skyline vehicle.

You recall (refer to press release #145 19th Dec 2011) that two masked..
News date : 12/24/2011