September 29, 2011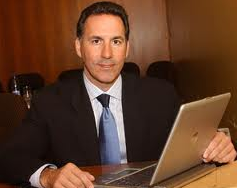 MIAMI, FL - Dr. Alejandro
Badia, MD, FACS, and world-renowned Hand and Upper Limb Surgeon, President
of the ISSPORTH (International Society for Sport Traumatology of the
Hand), returns to Bahamas, this time to Freeport invited for a Medical
Conference. Dr. Badia has recently performed three successful surgeries
on the renowned biker Guilherme Berg (GUI BERG).



"In 2010, I broke my
right collarbone in the middle of the championship and I thought my
year was over! I went back to see Dr. Badia, who six months earlier
treated successfully my broken right wrist. He scheduled my surgery
for the next day in his state of the art facility. One month and a half
later I was racing again...
News date : 09/29/2011