March 05, 2011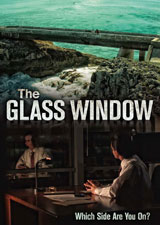 The Glass Window a made-for-television
movie is expected to air in over 30 markets in the USA during the Easter
Break. The film shot at locations in Eleuthera and Tampa, Florida during
November 2009. Originally titled, The Troubadour, the producers of Hannah
Rose Productions, a Miami-based company changed the name of the film to
The Glass Window as they were so captivated by the energy of The
Glass Window Bridge.

The production company is now in development of the
DVD which will be available in super stores throughout Florida after the
Easter air dates...
News date : 03/05/2011