January 28, 2011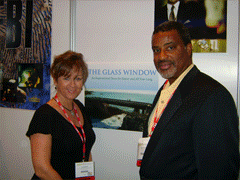 The Bahamas Film and Television Commission
attended the National Association of Television Program Executives, ( NATPE
) Market and Conference, January 23-26 at the Fountainbleau Hotel on Miami
Beach. NATPE is a trade association designed to bring networking opportunities
to industry leaders to focus on Television programming. During the conference
seminars were held on how to pitch a project to television executives,
without the aid of an attorney or an agent. The Film Commission held meetings
with The Television Syndicated Company, Inc. to discuss the recently completed
feature film The Glass Window, which shot at Governor's Harbour and Tampa
in November 2009...
News date : 01/28/2011