June 07, 2012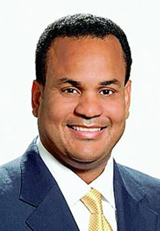 NASSAU, The
Bahamas -- The state of the economy and of government finances though
challenging, will not deter the Government from its commitments made to
the Bahamian people, nor cause it to backtrack on any of those
commitments, Minister of State in the Ministry of Finance the Hon.
Michael Halkitis said.

"The
state of our public finances will require us to work harder, work
smarter and will cause to awaken all of our creative energies to
maximise the effectiveness of our limited resources in tackling the
problems facing our nation," Mr Halkitis said during his contribution to
the 2012/13 Budget Debate, Wednesday, July 6...