May 29, 2012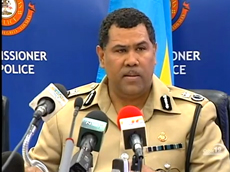 Nassau, Bahamas - An
alleged feud between two rival gangs turned deadly at Ballers Night Club
at 2am on May 29th, 2012 left 1 person dead and 8 injured as police are
aggressively investigating the incident. This pushes the year's murder
count to 59.

According to this report by NB 12 News in The
Bahamas, there are 22 suspects and a 21 year old man died. Commissioner
of Police, Elison Greenslade feels it was a rival between two gangs.
After the shooting, 7 males were arrested between the ages of 17 and 42.
An additional group of 15 males ages 17 to 54 have also been arrested...