May 04, 2012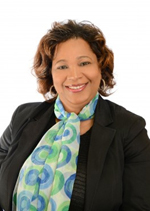 Nassau, Bahamas - Democratic National Alliance (DNA) is gravely concerned about the lack of post-rehabilitative and job placement programs for young Bahamian girls leaving the juvenile delinquent system.

DNA candidate for Killarney and Bahamas Urban Youth Development Center founder, Prodesta
Moore said that there are no programs in place to assist juvenile delinquent girls at the Willamae Pratt Center for Girls.

She said, "The girls are at the mercy of non-government offices, like Bahamas Urban Youth Development Centre and other public, private and civic organizations, who visit with them. I recently learned that once a girl reaches the age of 16, she is..."