March 04, 2011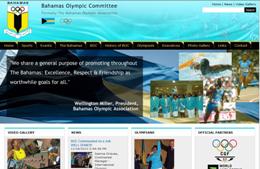 Nassau, Bahamas - Today the Bahamas
Olympic Committee (BOC) (formally the Bahamas Olympic Association) announces the
release of its new website
that was designed and developed by IBS International, a leading provider of custom software, web application
development solutions, and IT consulting services in The Bahamas.

With
the Games of the XXX Olympiad which will be hosted in London in 2012 just
around the corner, the BOC made a strategic decision to upgrade its web
presencein enough time prior to the games in order to fully engage the Bahamian
public in support of its Olympic athletes. Financial assistance
for the development new BOC website was provided by...